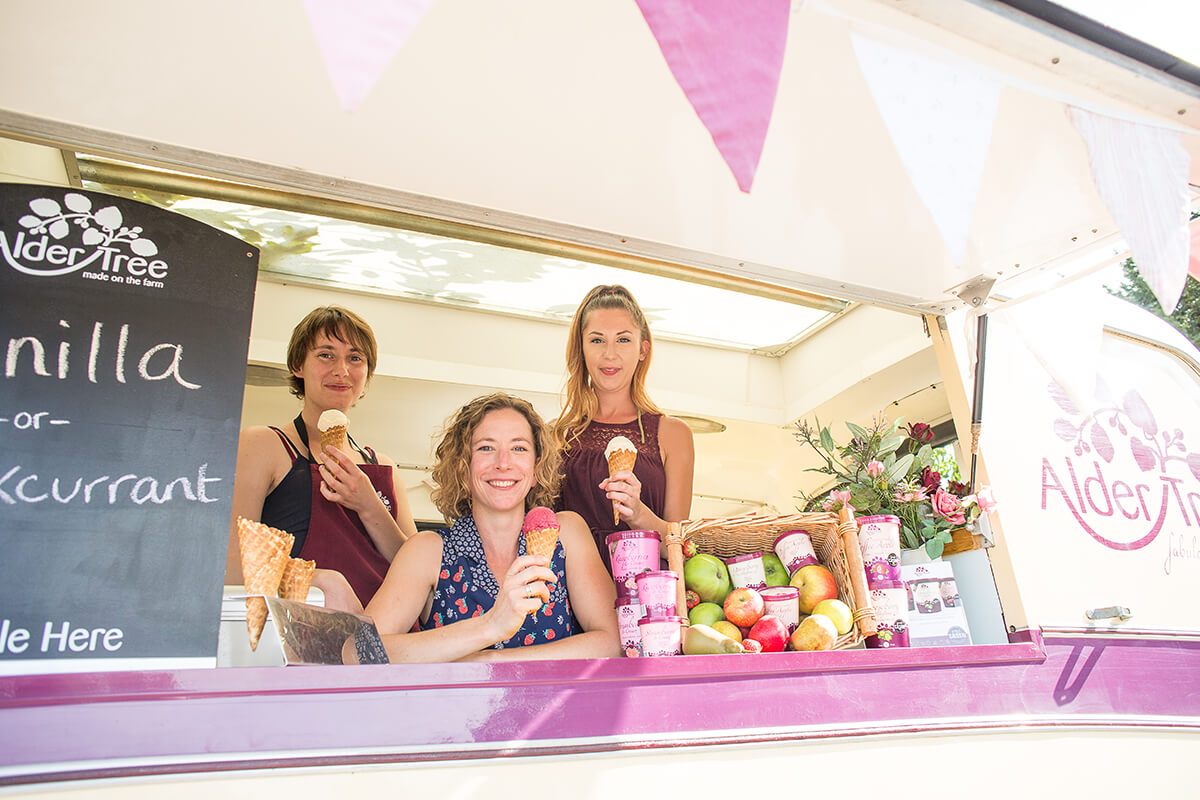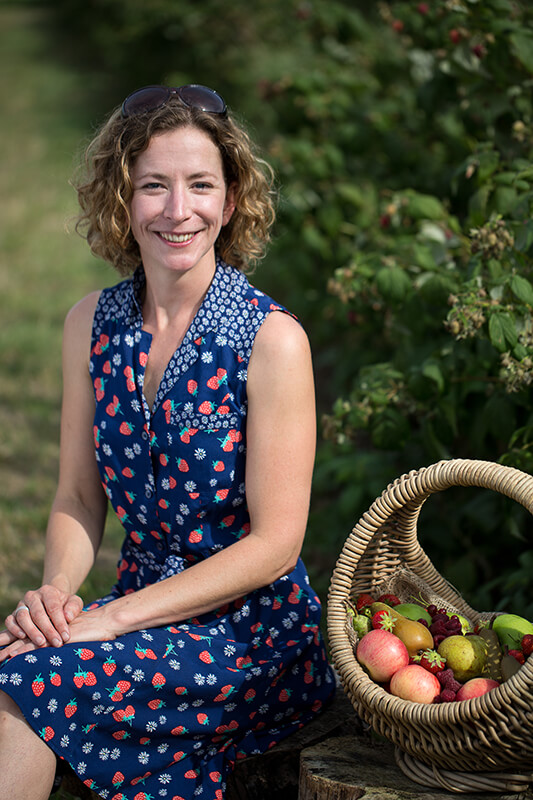 The family tree.
Although Alder Tree Ltd was born in 2007, one really has to go back to 1981 to unearth the true origins of our family business.
This was the year my parents decided that something significant was missing from their lives. Politely choosing to ignore any well-meaning advice to 'think twice' they waved goodbye to their old lives, to run a small-holding deep in the Suffolk countryside whilst also raising a family.
In the first year they grew potatoes which they had to wrestle down to the end of the drive to sell to any spud-loving passers-by.
The following year there was a real progress when one of the farm's many run down outhouses was converted into a snug, 'without thrills' farm shop.
When in 1987 my parents were wrong-footed by a bumper crop of raspberries, Nick dug out one of my grandmother's old recipes and make some handmade batches of what we now call fruit cream ice. Word got around and we found ourselves overwhelmed with orders from other farmshops around the county. Nick and Joan Hardingham were now officially soft fruit farmers par excellence!
History as they say repeated itself when, in 2004, I decided to leave my London role as an environmental consultant and head back to Suffolk.
I had become frustrated by my clients' laissex-faire attigude to social responsibility and so, hooked on the notion of helping businesses improve their carbon footprint, I decided to lean upon my parent's home-grown soft fruit know-how to put my heartfelt beliefs into action, and Alder Tree was born.
Our values.
Alder Tree & Sustainability
Alder Tree was founded on the belief that everything we do should be done in an ethical and sustainable way.
After studying environmental science and working in environmental consultancy Stephany Hardingham set-up Alder Tree with the aim of running her own ethical and sustainable business.
As such these beliefs underpin every decision that we make, and we do everything that we can as a small business, to minimise our impact on the environment.
What we do.
It isn't just our cream ices that benefit from this belief but everything we do.
Ingredients
We use 100% British fruit, cream & sugar
The fruit is grown here at Alder Carr or on two local farms, within 20 miles
The cream comes from Norfolk & Suffolk
The sugar is British.
Those ingredients that do come from abroad are fairly traded and / or organic.
We use no eggs, artificial additives or GM
Management & Accreditation
We have been awarded the Suffolk Carbon Charter Gold
We have a Corporate Social Responsibility Policy and Sustainable Procurement Policy
Waste Policy
Minimise waste
Recycle all of our paper, rigid plastic, cardboard and glass
Compost our organic waste
Electricty
We only purchase renewable electricity
We generate our own electricity with solar panels
We generate our own heat & hot water with a biomass boiler
We carbon balance our on-site activities with the World Land Trust
Packaging & Office Supplies
We use FSC packaging & FSC stationary